General Information
Tour Route: Ho Chi Minh city – Cu Chi – Can Tho – Tra On – Vinh Long – My Thuan – Sa Dec – Cai Be – Mui Ne
Duration: 9 Days
Start/End: Ho Chi Minh/Mui Ne
River Cruise Name: Le Cochinchine (Upstream)
Cruise Type: Standard, Sharing, 10 cabins
Full Itinerary
Day 1: Ho Chi Minh arrival – Haft-day city tour (L)
Xin chao Ho Chi Minh city, one of the most busiest cities in Vietnam! Upon arrival, we will welcome and escort you safely to hotel for checking in. In the afternoon, after taking a short rest to settle down, our guide will show and share all you want to know about this interesting city. First stop is Reunification Palace, this used to be the residence and working place of the President of the Republic of Vietnam, the American war officially ended on April 30th, 1975, through time the palace has become famous historical sites of Ho Chi Minh Chi city. To understand better the Vietnam War, the War Remnants Museum should not be missed, here you will listen and see countless real photos, artifacts, a document of that hard time.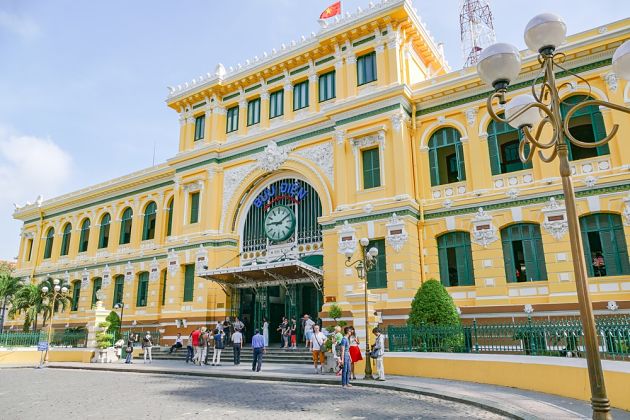 Afterward, we continue to visit two ancient architecture from the late 19th century but still preserved to this day are Notre Dame Cathedral and Old Post Office, the best examples of classical French style. Next is Jade Emperor Pagoda, a sacred and mysterious temple located in the city center. Every year, thousands of visitors and locals come to pilgrimage, pray for peace and luck in life. Last stop of today will be a local market where you can test your bargaining skills, maybe shopping for souvenirs or taste some street food, find out how people daily life normally happen
Day 2: Cu Chi haft day (L)
Today we will take you to what is known as the underground city, where Vietnamese soldiers used to live and work to bring peace to the country as a present. On the way to the Cu Chi tunnel, our tour guide will give you an overview of this area's legendary history. After arriving, watch a short documentary film about these tunnels to know how people have undergone before experience yourself. Get to explore a part of the network with a total area of about 125 miles (200 kilometers) including subterranean passages and rooms. The tour will help you to figure out what people built to depend on all enemy attacks, climb inside to see storage facilities, weapons factories, kitchens… You will also have a chance to taste local special food which was the main food during the war: rice tapioca & hot tea.
Have you ever tried shooting real AK47 or M16 or machine guns? So surely this is a good opportunity to experience at the nearby shooting range (Payment by yourself). Around 14:00, the tour ends at the hotel. The rest of the day you will freely explore the city.
Overnight in Ho Chi Minh city.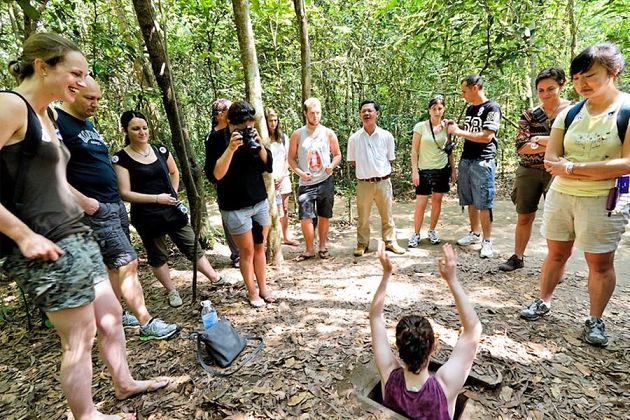 Day 3: (River cruise begin) Can Tho – Tra On – Vinh Long (L, D)
Start your river cruise by going from the city to the Mekong Delta in the morning. Around 12pm, boarding the boat and you will be served a welcome drink, then we begin cruising from Tra On to Vinh Long, where town overlooks the Mekong River, very peaceful and beautiful. After lunch, we will walk on the countryside trails leading to tropical orchards, especially orange orchards, talking with farmers and have the opportunity to sample fresh fruits in Xuan Hiep – Vinh Long. Back to the boat, we continue to cruise downstream, relaxing, enjoying an aperitif.
Dinner and overnight on board in Quoi An – Mang Thit – Vinh Long.
Day 4: Vinh Long – My Thuan – Sa Dec (B, L, D)
Breakfast on board on the Mekong. Up to river tide, disembark and make a pleasant walking or biking on the footpaths of the countryside to discover tropical fruit orchards and the local people's activities, especially some orchards (orange grove) with its farmer in Quoi An – Mang Thit – Vinh Long. Lunch served on board. Continue our cruise toward Sa Dec. Visit the lively Sa Dec food market and primary school headed by Marguerite Duras. Walks along the village path and get yourself acquaintance with rural activities as farmers farm their fields: rice fields, and vegetable farms, fish farms.
Dinner and night on board in My Thuan or Cai Thia, up to river tide.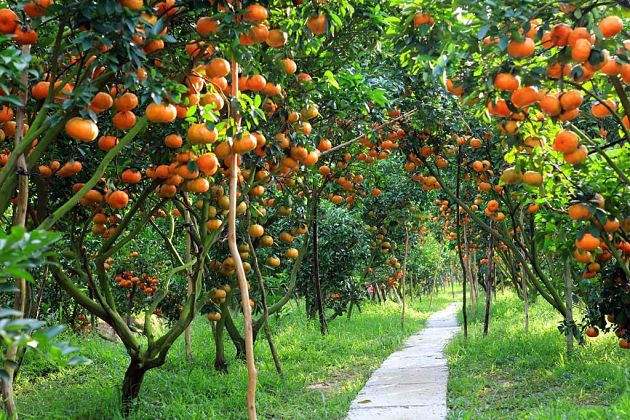 Day 5: Sa Dec – Cai Be (B, D)
Breakfast on board. In the morning, the noise of the floating market wake you up, visit the daily life of the local people who live on both sides of the Mekong river, breakfast on board. After that, check out luggage to small motorboat to explore the lively Cai Be floating market in the morning. Walking to visit a handicraft village of the local people then sightseeing the old house and sample various tropical fruits. Continue boat trip to Mekong Lodge – an eco-resort Mekong Lodge includes more than 40 private pretty bungalows and River View Restaurant, stretched in an area of more than 10.000 m2 lays just beside the Tien River. Visit Mekong Lodge and walking around this area to see local people who are doing daily activities.
10:00 Disembark then get back the car to hotel in Saigon.
When sunset appears, we begin an interesting tour "Ho Chi Minh City Nightlife". The temperature at night in Ho Chi Minh City is really cool. You can wear any clothes you like but should be comfortable to travel around here. You should carry a camera and take some pictures of Ho Chi Minh City at night. Your trip is begun by discovering some bustling streets of Ho Chi Minh City. This busy city is incredibly colorful and exciting. You will visit Chinatown. China town is the most vibrant area in Ho Chi Minh City. You will see Luong Nhu Hoc which is a beautiful street with a lot of lanterns. You will explore many decorative items on Hai Thuong Lang Ong street: fireworks, lanterns, some cute items,… Local residents here are very friendly. They can invite you to come to their shop and try any things. After that, we have light dinner with some of Vietnam's traditional food. After that, you will visit Ho Thi Ky flower market. This is the biggest flower market in Ho Chi Minh City. You will see Sai Gon river at night. This tour gives you a completely different experience than any day tours. You will visit a popular place in Ho Chi Minh City that most tourists don't frequent. Besides the scenery, you can learn more about local life and culture here. You will see the young people of Ho Chi Minh City gather, eat street food, drink coffee and chat chit. Then you will have the chance to discover another part of this big city and passing Thu Thiem Tunnel, it's the longest Tunnel in Southeast Asia where you can enjoy the panoramic view across the river.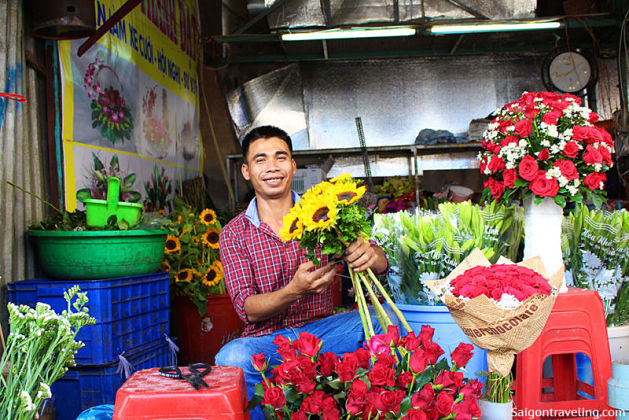 Day 6: Mui Ne Beach (B)
After breakfast at hotel, we will take a 4-hour drive to Mui Ne beach, one of the best beaches in Vietnam with huge rolling dunes, good ranges of hotels and resorts on the beach, plenty of restaurants along the beach roads served Vietnamese and International foods. On arrival at Mui Ne beach, we will check in our hotel and have the rest of the day free at leisure.
Overnight in Mui Ne.
Day 7: Mui Ne White Sand Dunes & Quad Bike (B)
After breakfast, we start our Mui Ne Sand Dune half-day tour. We first visit the Fairy Stream, a nice natural stream in Mui Ne which we should not miss. After that, we visit the White Sand dune. From the top of the huge dune, we can see all of the scenery of Mui Ne. We will also discover the daily activities of the fishing farm.
Not only visiting white sand dune, but we will also be fulfilled by the beautiful white sand dune. It is a more romantic time for seeing the sunset, slip on the sand. Moreover, in the middle of the white sand dunes, there is Lotus Lake – lotus is one of the famous flowers in Vietnam.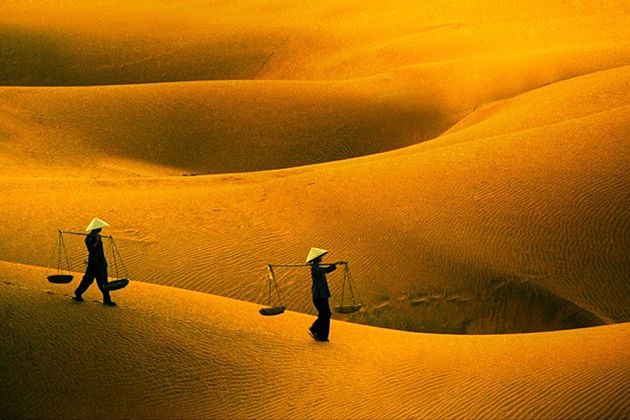 After that, we will get on our Quad bike (ATV) for a 30-minute ride around the vast dunes from the foot to the top of the dunes. It's great fun and exciting way to explore the dunes in a significantly easy-to-use ATV. In the mid-afternoon, we will drive back to our hotel and have free time at the beach.
Overnight in Mui Ne.
Day 8: Mui Ne free time (B)
Today you have free time at our leisure.
Overnight in Mui Ne.
Day 9: International Flight (B)
Today our awaiting vehicle will take us back to Ho Chi Minh then take international flight back home. Trip ends.