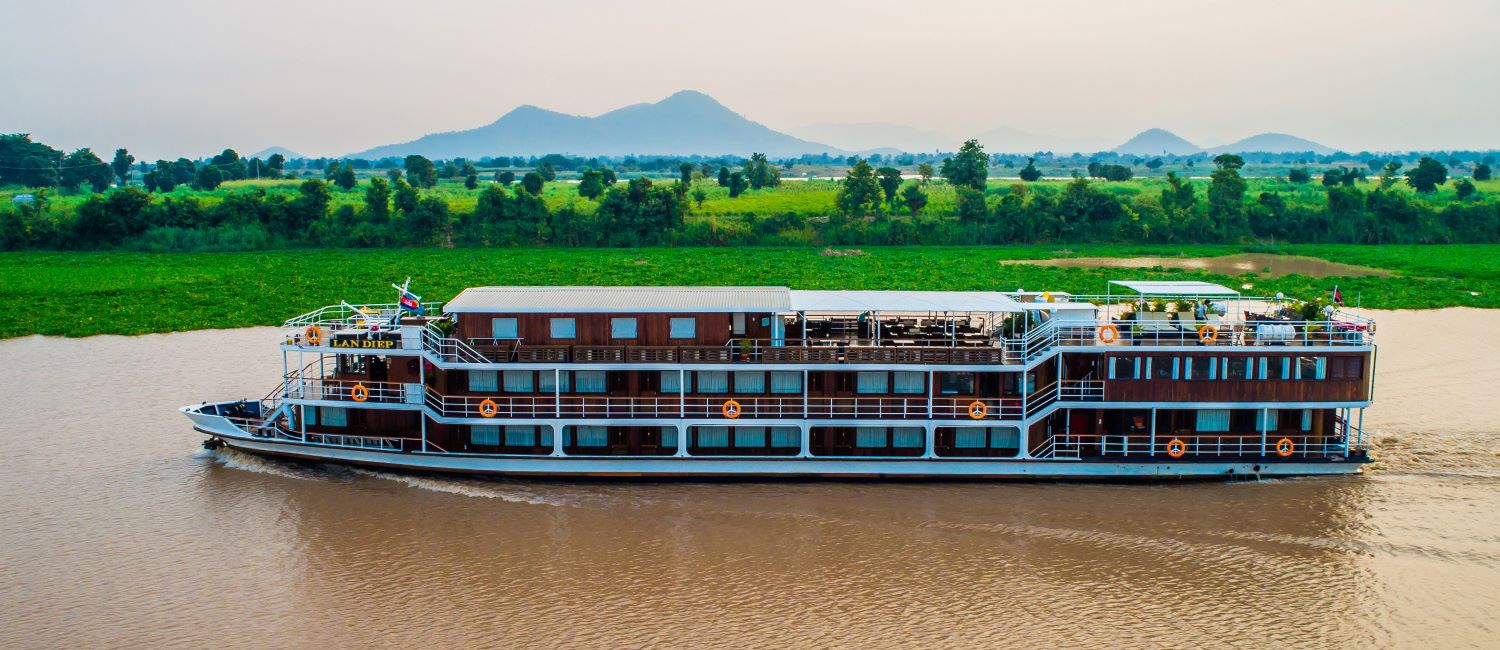 RV Lan Diep – Vietnam Cambodia River Cruise
The RV Lan Diep, a 22-cabin river ship, elegantly crosses the Mekong river. Inspired by the Mekong's ancient tradition of riverboat building, it perfectly blends into the green and authentic scenery along the river. Its hull, covered with exotic wood of ancient style, gives it a refined look.
The size of the RV Lan Diep provides a feeling of intimacy and well-being, accentuated by its wooded decoration and its top-of-the-range comfort facilities. On board, enjoy all the amenities and spaces offering comfort and serenity to make your cruise an unforgettable moment.