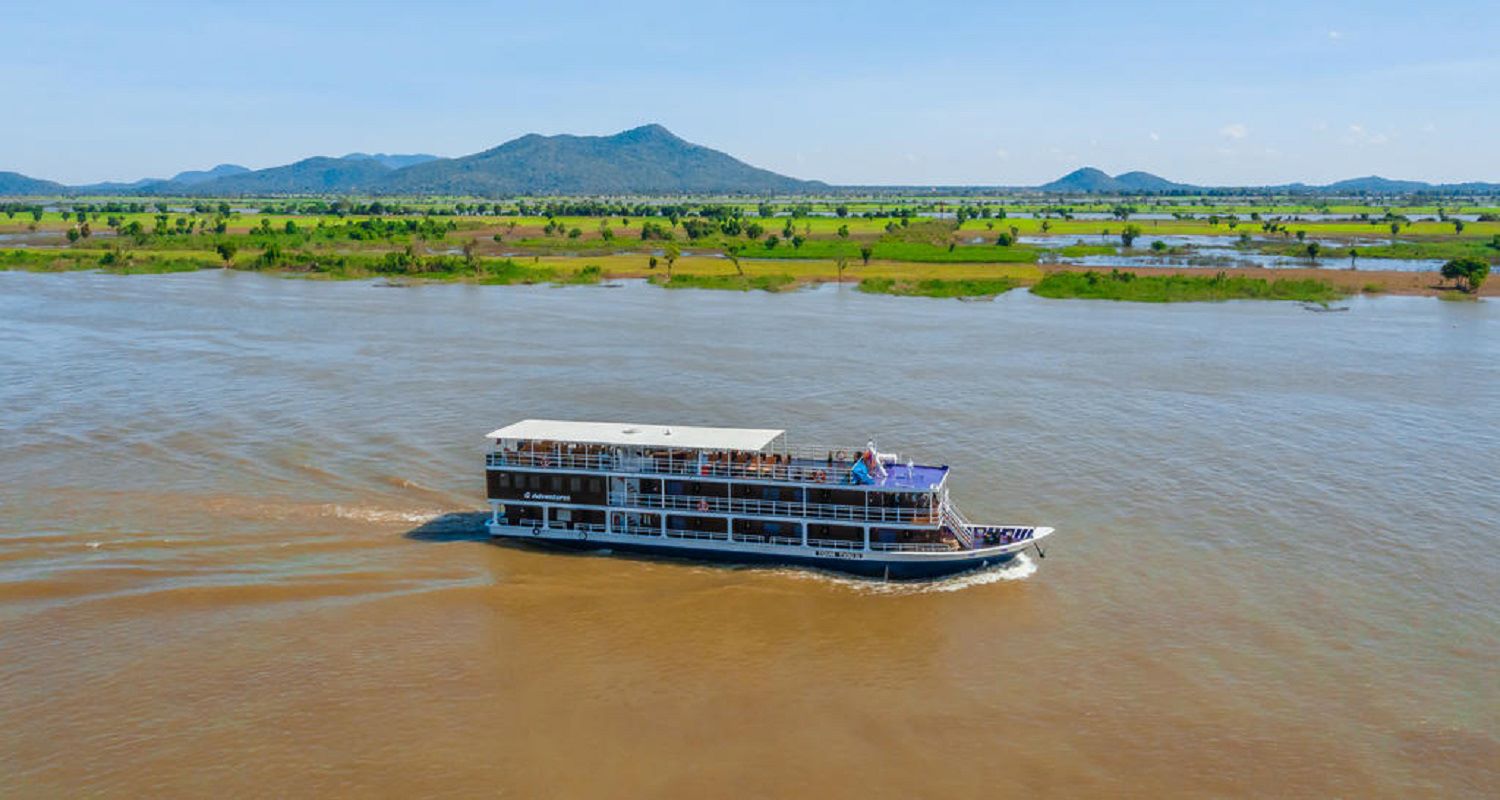 RV Indochine II – Vietnam Cambodia River Cruise
The RV Indochine II cruises on the Mekong, along a legendary river with enchanted stopovers, between classified sites, centuries-old traditions, and culinary delights of Vietnam and Cambodia. The promise of an exotic and authentic adventure, dotted with colors, scents, and flavors.
The RV Indochine II is an intimate-sized Premium ship built in 2017. It measures 65 meters long by 13 meters wide and can accommodate 62 passengers in 31 spacious, comfortable and bright cabins spread over three decks. All cabins have a private balcony, offering amenities and providing guests with all the comforts they need during their stay. Entirely made of exotic wood paneling, its style perfectly combines colonial and contemporary influences, charm and comfort, elegance and refinement. The restaurant is located on the main deck, offering delicate cuisine in a warm and friendly atmosphere where large picture windows allow guests to fully enjoy the view. Also on the main deck is the reception and a massage salon, while on the sun deck, an ideal place to relax and admire the landscapes, guests can enjoy the swimming pool and a spacious lounge/bar.