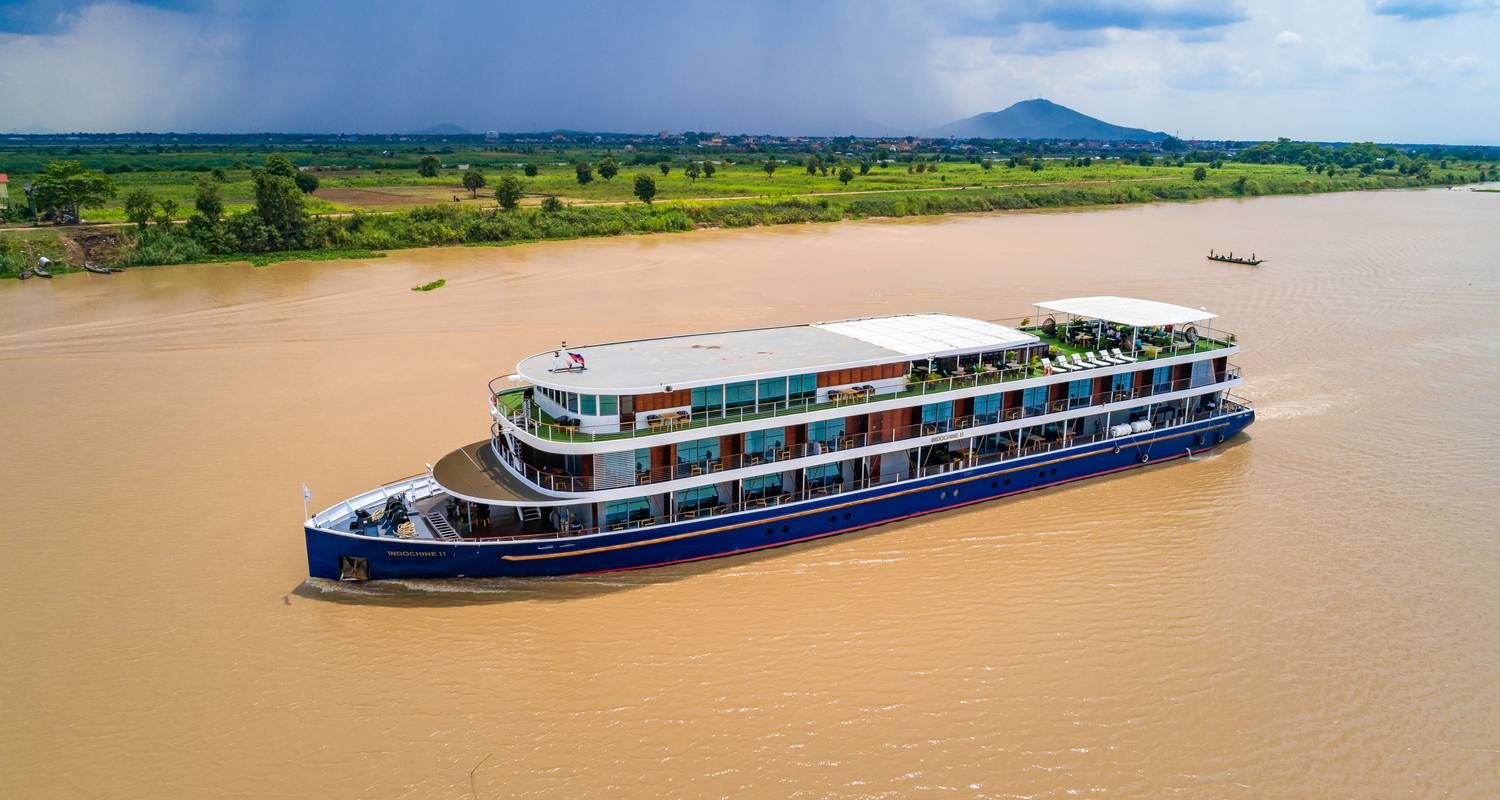 RV Indochine I – Vietnam Cambodia River Cruise
The RV Indochine cruises on the Mekong, along a legendary river with enchanted stopovers, between classified sites, centuries-old traditions, and culinary delights of Vietnam and Cambodia. The promise of an exotic and authentic adventure, dotted with colors, scents, and flavors.
The RV Indochine is an intimate-sized standard ship, measuring 51 meters long by 11 meters wide. It can accommodate 48 passengers in 24 cabins spread over two decks. Each cabin offers amenities and provides guests with all the comforts they need during their stay. This colonial-style ship is entirely made of exotic wood paneling and offers a combination of charm and comfort. The restaurant, located on the upper deck, offers delicate cuisine in a refined setting where large picture windows allow guests to fully enjoy the surrounding environment. The sun deck with a lounge/bar is the perfect place to relax and admire the landscapes.