The essence of river cruising is having the unique opportunity to delve right into the heart of the action, and to spend time discovering and exploring, all from small, intimate ships with interesting itineraries across the world. And if you're looking for river cruise tips, this article has all the information and advice you need to make these amazing experiences a reality.
River cruise ships may not have the plethora of restaurants, expansive facilities and extensive selection of on-board entertainment boasted by their seagoing cousins, but don't think of river cruising as 'cruising lite'. It's actually the perfect, easy way to discover new cities and countries without the hassle of navigating the local public transport systems, suitcase in tow.
What to Expect on a River Cruise Tour?
First-timers might worry about becoming stir crazy on a small ship, but, in reality, river cruising offers frequent stops, many in the very center of a destination, with a lot more freedom to explore and minimal hassle to get on and off. You'll find friendly crew who remember your name and your favorite tipple, and a laid-back atmosphere with plenty of opportunities to socialize with your fellow travelers.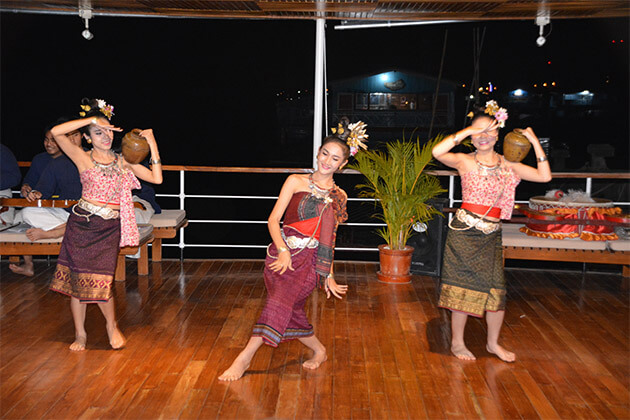 There's often just one restaurant with a single dinner time, and with that comes a cosier dining experience, frequently at larger tables, so it's easy to get to know your dining companions.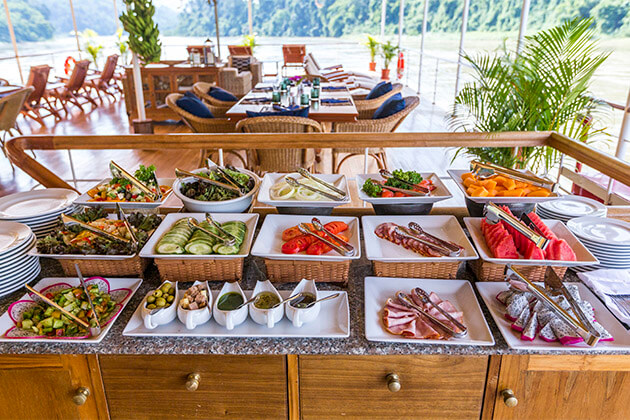 What Passengers Won't Find on a River Cruise
Well first, there's very little motion, so you won't experience any seasickness. You also probably won't find many added extras, as most river cruise lines operate on an all-inclusive basis, with excursions, drinks with dinner, 24-hour coffee, tea and snacks, and even tips included in the fare, so although the price might seem a little steeper, you know exactly where you stand financially before you travel.
Unlike ocean cruises, you won't find inside cabins, so whether you have a porthole window, French balcony (floor-to-ceiling sliding doors but with no balcony space), or an actual balcony, you'll always have a view of the river. You're also unlikely to experience many 'sea days' as generally, apart from a few scenic stretches such as the UNESCO-listed Wachau Valley on the Danube, and the mighty Mekong River, a lot of river cruising actually takes place at night, delivering you neatly to your destination ready to start the day bright and early.
Which is River Cruise Line?
A great travel agent will be able to chat to you and determine which river cruise line would suit you best. Although obviously much more compact than ocean vessels, river cruise ships come in all shapes and sizes, often purpose built to fit their destinations. My River Cruise gives clients many options for choosing river cruise, they are all chic, spacious, perfect for the wide Asia waterways they sail on.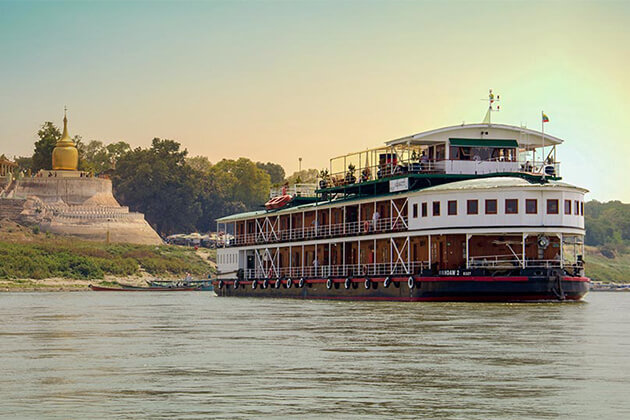 What to Do Before River Cruise?
Obviously, this will depend on your destination, but river cruising tends to be quite informal. The focus is more on getting out and about and discovering your ports of call, so although you might need a couple of smart/casual outfits for dinner (what you would wear if you were visiting a nice restaurant), you can leave your ballgowns and tux at home. It's worth checking out the weather for your chosen itinerary and packing accordingly: layers are best when you might be away from the ship for several hours, and a light, waterproof coat and some comfortable shoes are essential.
More Tips for First-time River Cruisers
• Remember it's generally your responsibility to make sure you have the correct visa for your visit, although some companies will introduce you to a preferred company who can organize the majority of the paperwork for you.
• Most river cruise lines give passengers great early booking offers and many of them avoid discounts so you can usually book ahead safe in the knowledge that you are unlikely to see your cruise cheaper later on.
• Consider adding on a couple of days pre or post cruise to extend your trip, especially if there are several things you want to see or do in your chosen city.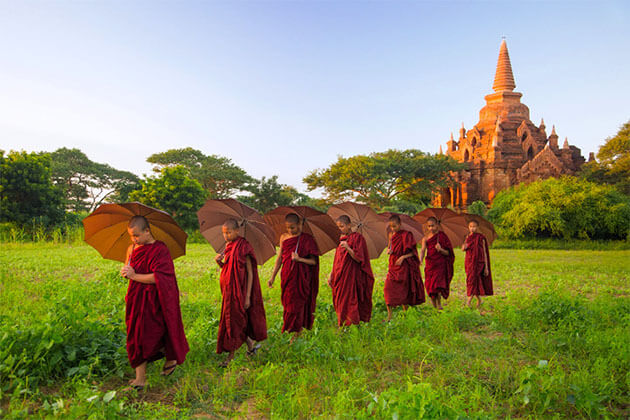 • If you're visiting several different countries, it's often worth organizing some local currency before you go.
• If you need special assistance, check with your cruise company. Some river docks can make access a challenge with steps and ramps, especially with unpredictable water levels, and sometimes river ships can be double (or even triple) moored, making it necessary for passengers to cross one or more ships to access the dock.
Are you a first-time ocean cruiser, too, or simply looking for more expert cruising advice? Read our guides for your first Asia river cruise tours and how to be a savvy cruiser.