General Information
Tour Route: Saigon – My Tho – Cai Be – Sa Dec – Tan Chau – Border crossing – Phnom Penh
Duration: 4 Days
Start/ End: Sai Gon/ Phnom Penh
River Cruise Name: The Jahan
Cruise Line: Heritage Line
Full Itinerary
Day 1: Saigon – My Tho – Cai Be
Welcome to our cruise! At first, we said goodbye to Saigon's bustle and proceeded 70 kilometers south on land to My Tho, where we boarded our ship. The first thing you might want to do is go out onto your balcony to see the ship go on its amazing journey down the Mekong River.
The restaurant serves a lunch buffet while the boat slowly travels upstream. Millions of people from China, Laos, Myanmar, Thailand, Cambodia, and Vietnam appreciate this powerful river because it feeds and protects the locals.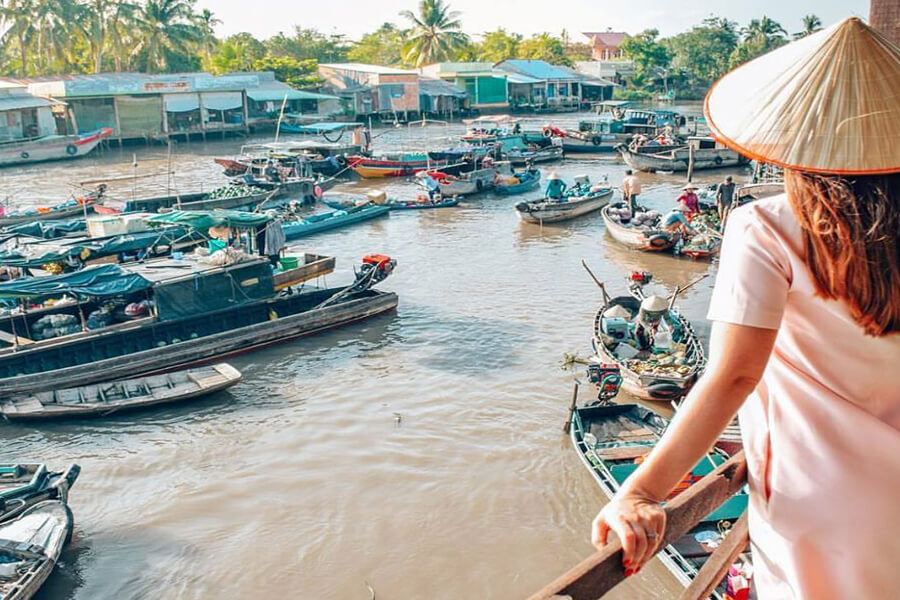 You may unwind on your private balcony or let our therapists pamper you in the Apsara Spa. Your delicious meal is being enjoyed as the ship approaches Cai Be. Cai Be would subsequently develop into the primary water-based commerce center for the surrounding area, as we shall witness in tomorrow's visit to the floating market.
We spent the night moored at our mid-stream anchorage close to Cai Be. There is a cinema in the lounge where you can find nightly showings of classic films.
Meals: Lunch, Dinner
Day 2: Cai Be – Sa Dec – Tan Chau
To see the breathtaking countryside at the crack of dawn, get up early. Participate in our regular morning Tai Chi lesson to round off the experience. After that, a delicious breakfast buffet is waiting for you, or if you'd like, we can deliver breakfast right to your room.
Our destination was Cai Be, a quaint market town well-known for its Catholic French church and the production of local crafts and foods. We travel the network of lush canals on a native boat while seeing the workers at work in the fields. A visit to a workshop on land demonstrates to us how rice paste, rice paper, rice biscuits, and rice wine are produced.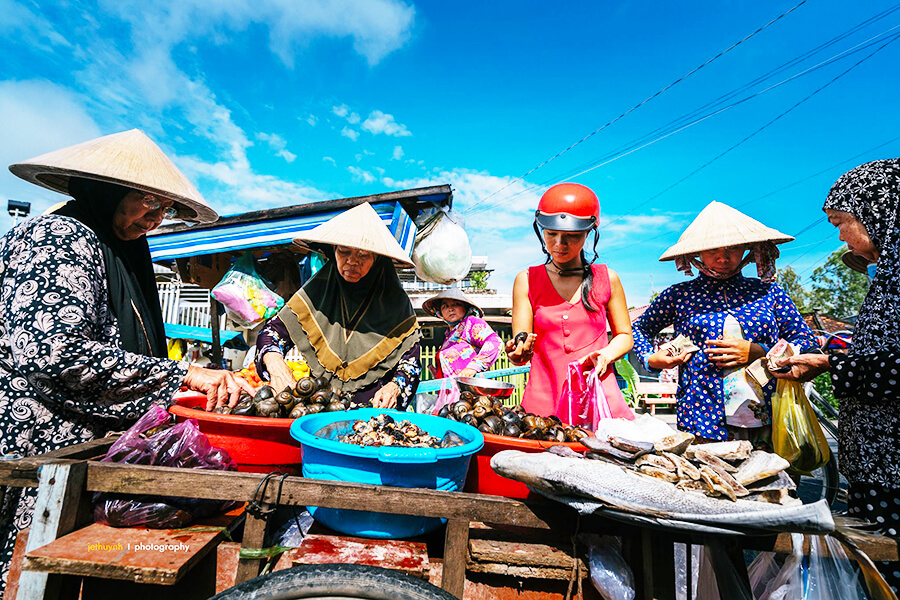 You may have some alone time or go to the bar to sip a genuine Vietnamese coffee while seeing life as it floats past along the riverbanks as the boat proceeds upstream.
The boat arrives at Binh Thanh Island, one of the bigger islands in the great Mekong stream, in the afternoon as it enters the Sa Dec region. We gain a thorough insight into the native culture by ambling about the village. For instance, one of the regional craftspeople walks viewers through the full process of creating a traditional mat.
Meals: Breakfast, Lunch, Dinner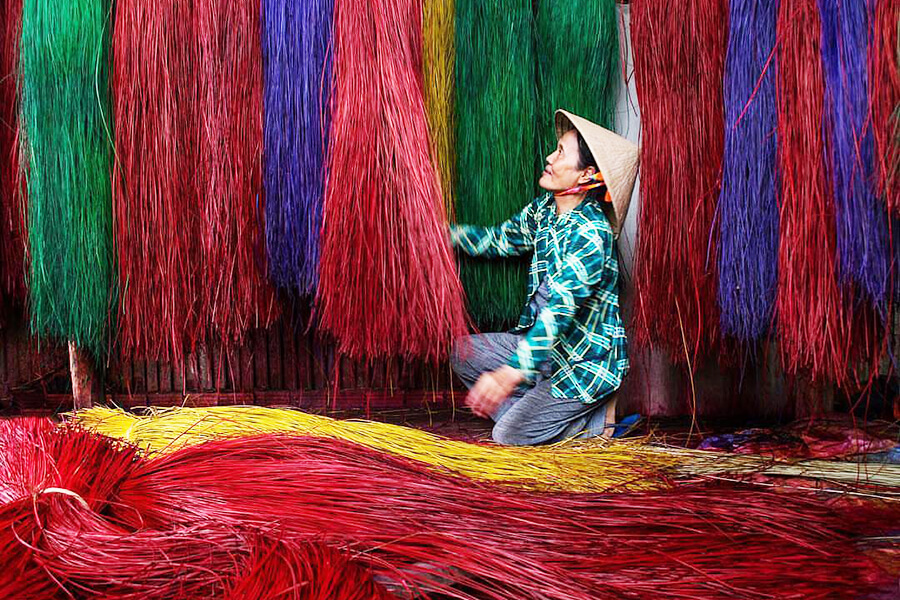 Day 3: Tan Chau – Border crossing – Phnom Penh
Once on land, we board "xelois," which are neighborhood cars that are still used as taxis in this region, and we can view Tan Chau's bustling town life. Your private xeloi driver carefully drives through the streets so you can see all the businesses, residences, and factories while taking in the relaxed atmosphere of the area.
We board local boats and travel to a floating fish farm to explore what Tan Chau is well known for. You are going to get an inside glimpse into the biggest inland aquaculture sector in the whole world.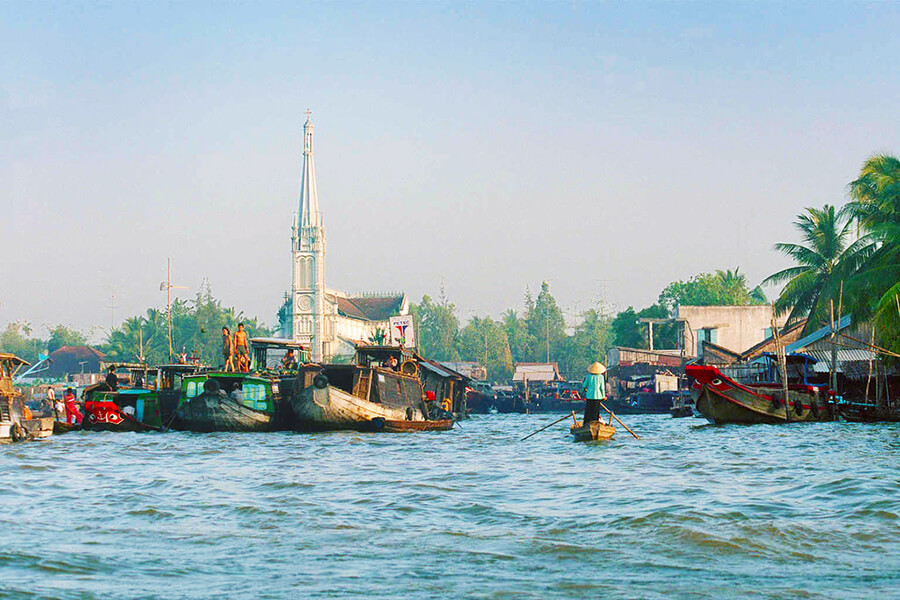 You have the entire afternoon at your leisure. The afternoon is ideal for relaxing with a massage, lounging on a deck or private balcony, or both.
The boat arrives at Phnom Penh's port and docks there after spending some more time sailing back on board. After supper, feel free to venture out on your own and explore. Take a stroll down the river promenade and see the residents conversing, selling trinkets, or enjoying a drink at one of the many pubs.
Meals: Breakfast, Lunch, Dinner
Day 4: Phnom Penh
Greetings from Phnom Penh, formerly known as the "Paris of the East." It has kept much of its rustic elegance and charm despite its fast expansion. It's a fantastic town with a rich history and culture that are still felt on many street corners.
Before leaving the ship, take one last breakfast on board your floating residence. We hope you had as much fun as our crew did on this amazing river excursion. To explore more about Mekong river tour cruise, visit our website.