General Information
Tour Route: Phnom Penh – Border Crossing – Tan Chau – My An Hung – Sa Dec – Binh Thanh Island – Cai Be – My Tho – Saigon
Duration: 4 Days
Start/ End: Phnom Penh/ Sai Gon
River Cruise Name: The Jahan
Cruise Line: Heritage Line
Full Itinerary
Day 1: Phnom Penh – Border Crossing – Tan Chau
Welcome to the Heritage Line and your journey along the Mekong River. The lounge is prepared for an engaging talk on contemporary Cambodian history. Before we set sail in a southerly direction toward the Vietnamese border, the talk lasts approximately an hour.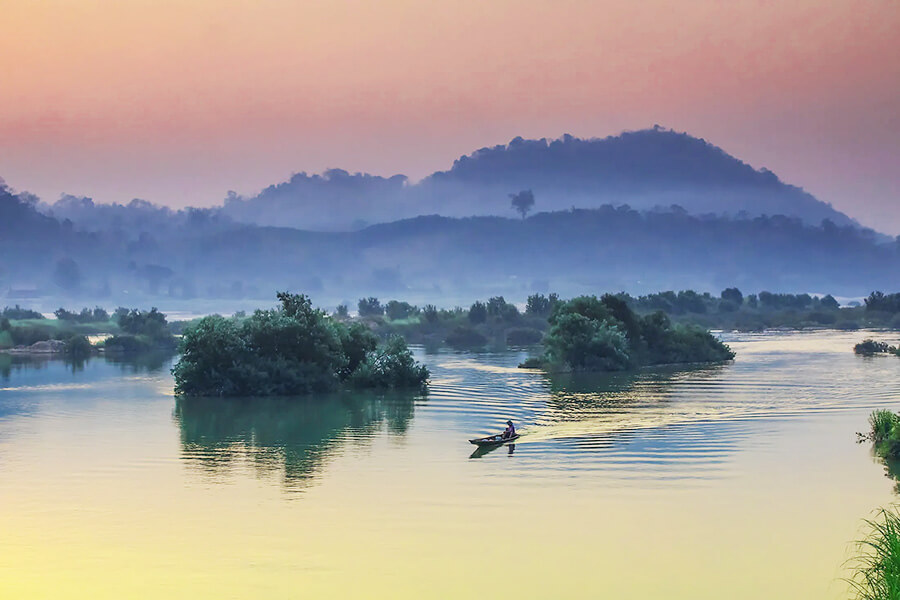 You have the remainder of the morning and the entire afternoon to yourself. The afternoon is ideal for relaxing with a massage, lounging on a deck or private balcony, or both.
We approach the border and ultimately arrive in Vietnam. Tan Chau, a beautiful, leisurely border town with a sizable Chinese, Kinh, and Khmer population, is only a short drive away from here.
Day 2: Tan Chau – My An Hung – Sa Dec
As soon as we reach land, we board a "xelois" to explore Tan Chau's bustling town life. In this region, a native car known as a "xeloi" is still utilized as a taxi. Near one of the town's temples, we pause at the vibrant local market. We board local boats and travel to a floating fish farm to explore what Tan Chau is well known for. You are going to get an inside glimpse into the biggest inland aquaculture sector in the whole world.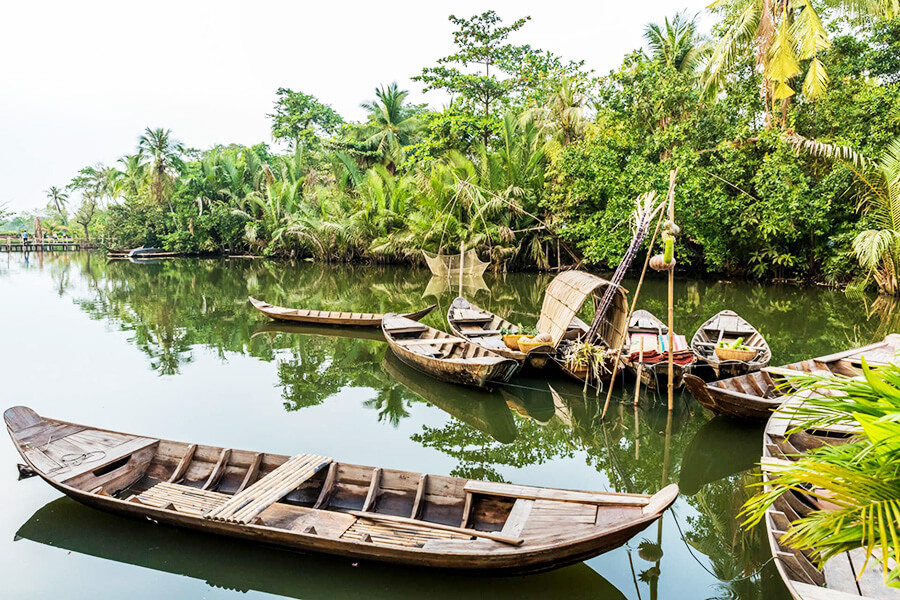 Before lunch is served, you may have a swim in the pool once you're back on board. As the ship travels to My An Hung, which is close to Sa Dec province, our knowledgeable guides provide a presentation about daily living in the Mekong Delta after dinner.
A fantastic illustration of a genuine native community in the Mekong Delta is My An Hung Village. They invited us over to their home to taste some Vietnamese tea. Then, the family displays a vast assortment of recently picked fruits. We eat these "vitamin bombs" as a troupe of artists performs a traditional, artistic dragon dance.
As the sun sets, everything is now illuminated in a golden tint. A riverfront party with beverages and dancing would look beautiful against the surrounding natural splendor.
Day 3: Binh Thanh Island – Cai Be – My Tho
The ship arrived at Binh Thanh Island, one of the bigger islands in the enormous Mekong waterway, this morning. Water hyacinth farming is the main source of income for a number of the groups who have moved here. We only go to one of these uninhabited places. We gain a thorough insight into the native culture by ambling about the village.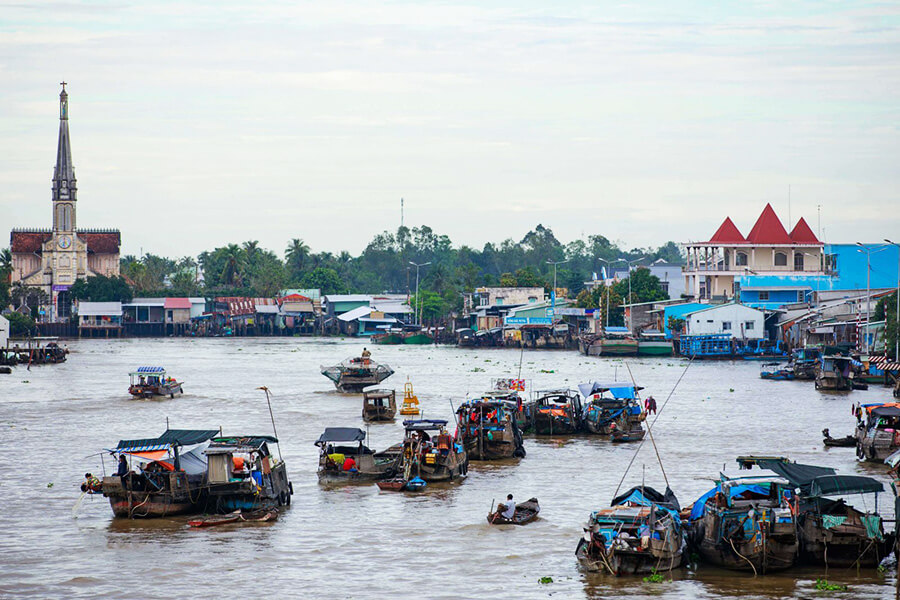 We cruise toward Cai Be after lunch is provided back on board. Our guide teaches us about the long-standing trade tradition and the unique marking that each boat uses to identify the things it is selling to potential customers.
We travel the network of green canals on a native boat. A visit to a workshop on land demonstrates to us how rice paste, rice paper, rice biscuits, and rice wine are produced. Once back on board, our crew extends an invitation to a goodbye celebration and to join them for some merry time before dinner, featuring music and Cambodian dance.
Day 4: My Tho – Saigon
Enjoy your final meal in your floating residence. After breakfast, we exit the ship and travel by bus from My Tho to Saigon. Saigon is only around 70 kilometers away, and you get there by mid-morning.
We hope you had a pleasant journey as our crew did on this amazing river excursion.